A top-of-the-line, brand-new smartphone is a beautiful thing, and marketing firms work hard to make sure we're all drooling over the latest and greatest releases — and as well we should be. But ask yourself: Do you really need that slightly improved camera system, that slight redesign, that new processor with a little bit more power? It's usually only been a matter of months since we were all drooling over the last generation of smartphones, and in a lot of cases, you can get yourself a similarly excellent smartphone for a lot less by picking a slightly older device.
Since flagship smartphones don't always provide big upgrades year-over-year, last year's model is often just as good as this year's — with the bonus of often coming at a significant discount. Here are some of the best older smartphones that are still worth your money.
Apple iPhone 13
The best older iPhone
Pros
Fast and responsive performance
Excellent camera and video capabilities
Long-lasting battery life
Supports most premium features
Cons
Still no USB-C
No higher refresh rate or telephoto lens
The Apple iPhone 13 is probably the easiest recommendation to make on this list. The iPhone 14 is a great phone, but it's not difficult to say it's barely an improvement over 2021's iPhone 13. The iPhone 13 has the same A15 Bionic processor as the newer iPhone, with only slight improvements having been made for the iPhone 14. The iPhone 13 has the same storage options as the newer iPhone, so you're not missing out there, and you'll even find the same dual-lens camera setup on the older iPhone too.
The design is basically identical, so no one will know you've opted for an older model, and both have a 6.1-inch Super Retina XDR OLED panel running a 2532 x 1170 resolution. The iPhone 14's battery is a teensy bit larger than this model, but it's not a difference you're going to notice at all, as the iPhone 13 has excellent battery life.
Really, the iPhone 13 is still so good that there's not much reason to buy an iPhone 14. Perhaps the only reason is if you're overly suspicious about the number 13 — and even then, you should just mentally rename it to the "iPhone 12S", just so you can benefit from the additional savings. The savings on offer for the iPhone 13 aren't huge, with Apple only offering a $100 discount over the newer model, but if you shop around (especially during sales periods), you're sure to find more robust savings.
Apple iPhone 13
The best older iPhone
Apple iPhone 13 Pro
The best premium older iPhone
Pros
Packs lots of power into its size
Incredible camera and video performance
Very long-lasting battery
Smooth and responsive 120Hz screen
Comes with 1TB storage option
Cons
No fast charging
No USB-C
The iPhone 13 and 14 are basically the same phone, but that can't be said for the iPhone 14 Pro and its predecessor, the Apple iPhone 13 Pro. Apple made some big changes to the Pro line for the iPhone 14, and that meant getting rid of the notch in favor of the Dynamic Island, plus upping the camera megapixel count. But even with that in mind, the iPhone 13 Pro is still worth buying in 2023.
Sure, you'd be missing out on the Dynamic Island and the A16 Bionic processor, but those are both small sacrifices to make. The Dynamic Island, while cool, hasn't really proven its usefulness yet, while the iPhone 13 Pro isn't exactly missing out on power with the very powerful A15 Bionic behind the wheel. You also get a Super Retina XDR OLED display with a 120Hz refresh rate, so you're certainly not missing out on visual fidelity.
What about the cameras? Yes, there's no main 48MP lens like you'd get on the iPhone 14 Pro, but that's not a huge issue when the 13 Pro's camera is already as good as it is. You're never going to feel like you're missing out on megapixels when shooting with the iPhone 13 Pro, and that feeling stretches over into the battery life. The 3,095mAh battery can stretch to two days with moderate use, which is a good battery life for anyone. The only issue here is the relatively slow 20W wired charging, but that's an issue with the iPhone 14 Pro too.
So how much are you saving? Apple doesn't sell this model anymore, so availability is a bit of an issue. Grabbing it renewed will save you a hundred dollars or so, but keep in mind this phone still seems to be in demand, so prices aren't as low as they could be. That's certainly a vote of confidence in its abilities, though.
Apple iPhone 13 Pro
The best premium older iPhone
Samsung Galaxy S22 Ultra
The best older Samsung Galaxy phone
Pros
S Pen is convenient and highly accurate
Versatile camera takes great photos
The latest processor for power
Long software support
Beautiful high refresh rate screen
Cons
Not very fast battery charging
Large and heavy
The Samsung Galaxy S23 Ultra is a masterpiece of a phone, but there's still a strong argument for buying the Samsung Galaxy S22 Ultra, its predecessor. While Samsung threw in a lot of extra upgrades to this year's model, that doesn't mean 2022's Ultra is lacking. The Snapdragon 8 Gen 1 is a very powerful processor that can handle absolutely everything you can throw at it and has years of life left in it, even if bought today.
You're missing out on a 200MP main lens by opting for the older model, but the S22 Ultra's 108MP main lens is no slouch. The camera setup produces excellent-looking images, and while the S23 Ultra is better, it's not likely to be a big enough difference to make you regret your savings. Other improvements, like improved zoom at 10x and 30x zoom levels, are also missing, but these features aren't bad on the S22 Ultra — they're just better on the newer one.
Everything else is largely the same. The Galaxy S22 Ultra has a strong, two-day 5,000mAh battery and a dedicated slot for Samsung's S Pen. You get one fewer year of guaranteed updates, of course, but you're still covered up to Android 16 and will get security updates until 2027. You get a good discount on this phone too. While the 128GB variant has been axed, that's a good thing, as the 256GB model is available for $150 less than the same variant of the S23 Ultra. Look at places other than Samsung, and you can find even lower prices, with some retailers offering hundreds of dollars under MSRP — and you can expect that to be even lower during sales.
Samsung Galaxy S22 Ultra
The best older Samsung Galaxy phone
Samsung Galaxy S22
The best small older Samsung Galaxy phone
Pros
Pleasingly compact and sturdy build
A gorgeous flat OLED screen
Best-in-class Android OS upgrade policy
Reliable cameras
Fluid performance
Cons
Small battery that drains quickly
Charging speeds really need a boost
Ultrawide camera has a distortion quirk
Runs hot quickly under load
The Samsung Galaxy S22 is a much easier sell than the Ultra version above, because, like the iPhone 13 and 14, Samsung didn't change that much between the S22 and Samsung Galaxy S23.
We'll start with the design and display. Samsung basically took away the metal shrouding around the cameras on the back of the S22 when changing to the S23, and that was about it. It looks and feels great, and it's lightweight and small enough to use for long periods of time without getting tired. There's a 6.1-inch Dynamic AMOLED 2X display, the same as the S23, and it has the same 120Hz refresh rate too.
The processor is a small downgrade, but the difference between the Snapdragon 8 Gen 1 and 8 Gen 2 is small — and not something you're likely to notice. The newer chip is more powerful, yes, but the older one is still more than enough for anything available for your phone. The S22 does miss out on a 512GB variant, so keep that in mind if you like to max out your available storage.
The camera specs are exactly the same, but you do get a slightly larger battery in the S23. Does it make a difference? Not enormously, as the Galaxy S22 is still an all-day smartphone with enough juice to get between charges.
Discounts are also good. Samsung is offering the Galaxy S22 for $100 less than the S23, with other retailers offering it for even lower. Shop savvy, and there's no reason why you can't score the Galaxy S22 for significantly less than the Galaxy S23 and get most of the same features to boot.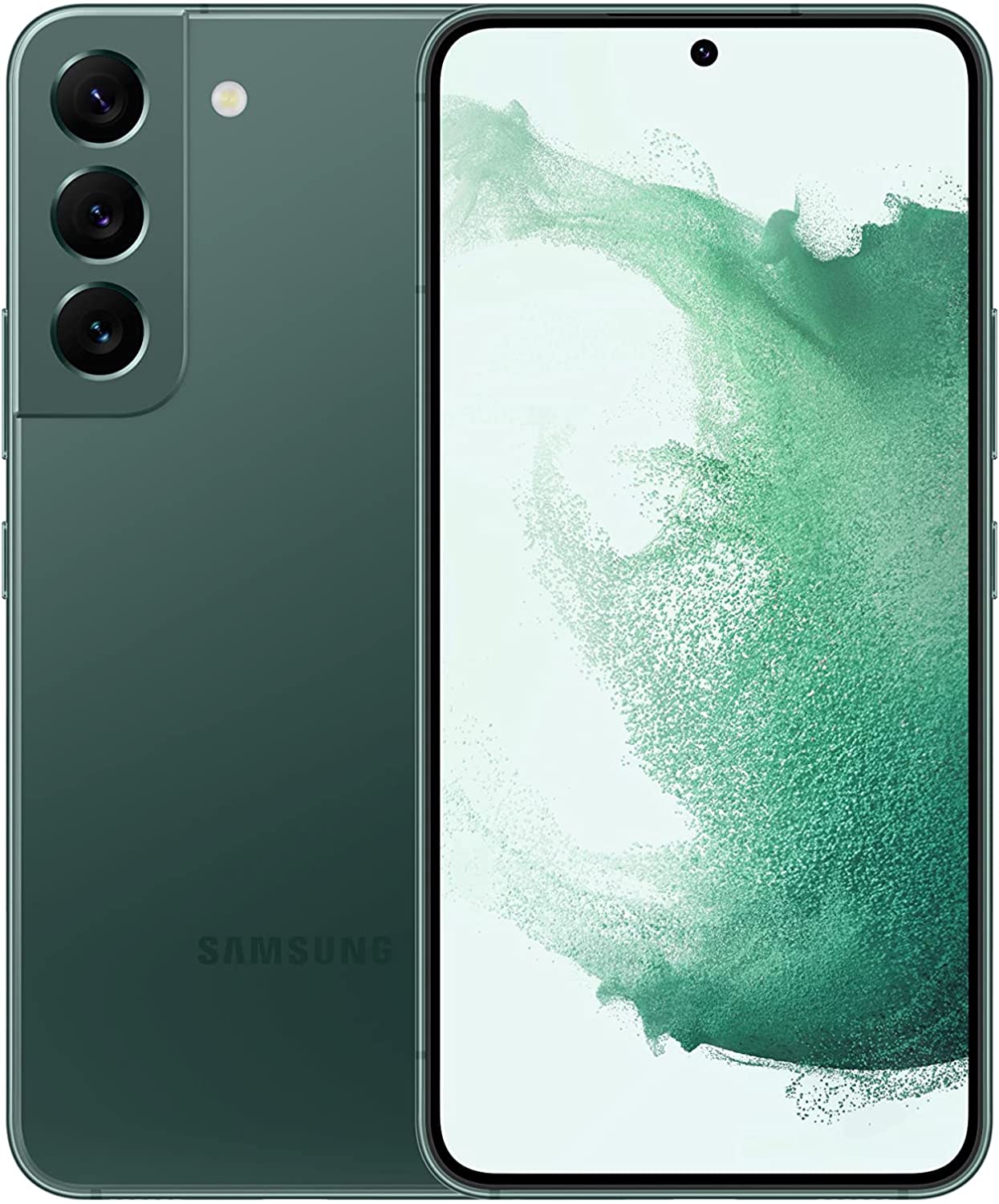 Samsung Galaxy S22
The best small older Samsung Galaxy phone
Google Pixel 6
The best older Google Pixel phone
Pros
Great camera
Screen is colorful and vibrant
Latest Android 12 software
Years of software updates
Cons
Flaky connectivity
Fast charger not included
If you're looking for a pure Android smartphone, then only Google's Pixel line will do. The latest Pixels, the Google Pixel 7 and Google Pixel 7 Pro, are excellent smartphones. But in some ways, the Google Pixel 6 is the better buy, purely due to the discounts you can get, weighed next to the benefits on offer.
Differences in design are minimal. The Pixel 6 has the same bezel-less design you'll enjoy in the latest Pixels, and it was the first of the Pixels to debut the now iconic Visor Bar for the rear cameras, too, though it doesn't have the metal plating the Pixel 7 range uses. Those are minor differences, though, and there are even fewer differences in the displays. The Pixel 6's display is slightly larger and sports the same 1080p resolution and 90Hz refresh rate as the Pixel 7.
The camera is the Pixel range's strong point, and the Pixel 6 is still a camera superstar. You get a 50MP main lens and a 12MP ultrawide lens, and it takes exceptional images and videos. Stills are true to life, crisp, and still some of the best you can get. You're missing a telephoto zoom lens, but you'd be missing that on the Pixel 7, too, as only the Pro models sport telephoto cameras.
Battery life lasts around a day, and it's here the Pixel 7 becomes more tempting. The Tensor G2 processor in the Pixel 7 helps give that phone better battery life than the Pixel 6's first-generation Tensor chip, even if the performance boost isn't as large. The chip in the Pixel 6 does suffer from heat issues, so expect it to get warm if you're playing demanding games.
Google no longer sells the Pixel 6, which means you'll need to head to third parties to buy one. You can expect to save around $100 on the Pixel 7, and given the jump in tech between the Tensor and Tensor G2, this is a less tempting proposition than some other options. However, it's still a solid smartphone and worth considering.
Google Pixel 6
The best older Google Pixel phone
OnePlus 9 Pro
The best older OnePlus phone
Pros
All the power you could want
A stunning screen
Very fast wired and wireless charging
Reliable, smooth, and quick software
Cons
Hasselblad involvement isn't that noticeable
At $969, it faces serious flagship competition
OnePlus has had some ups and downs recently, but you can rely on the OnePlus 9 Pro as an excellent phone, and that holds just as true in 2023 as when it launched in 2021. It's one of the older phones on this list, hardware-wise, but the Snapdragon 888 is still a very capable chip. It's unlikely to let you down, as it'll devour every app and game currently available. Storage options are a little disappointing, being capped at 256GB, but that's still a good amount and should be suitable for most.
The camera has traditionally been a mixed bag on OnePlus's phones, so it's nice to see the OnePlus 9 Pro doing well in this area. While Hasselblad's involvement is a little underwhelming, it's still a solid shooter, and while it won't be taking on any of the best camera phones, the 48MP main lens, 8MP telephoto lens, and 50MP ultrawide lens provide a versatile and capable camera.
The 4,500mAh lasts a day, but not much more. Thankfully, charging is a highlight of this phone, with 65W Warp Charge included. It's not the fastest charging around now, but it still leaves most other flagship phones in the dust, with OnePlus claiming it'll charge from zero to full in just 28 minutes. That's an incredible feat. Software support might give you pause, though. The OnePlus 9 Pro launched with Android 11, which means it doesn't have many full updates left in the tank now. Keep that in mind if getting the latest version of Android is important to you.
It can be a little harder to find new than other phones on this list, but it can be done. The price was a sticking point when it first launched, so seeing this for a cheaper price makes it a tempting package.
OnePlus 9 Pro
The best older OnePlus phone
Samsung Galaxy A53 5G
The best cheap older Samsung Galaxy phone
Pros
Pretty design
IP67 water-resistance
Camera is great for social media
Vibrant screen
Two-day battery life
Cons
Performance can be sluggish
Not an upgrade to the A52 and A52S
Not all phones still worth buying are flagships, and some midrange phones are still well worth your money. The Samsung Galaxy A53 5G is definitely one of these, and it shows Samsung's real dedication to the middle of the market.
While not much of an upgrade over its predecessor on launch, the Galaxy A53 5G stands tall in 2023 as an impressive piece of kit that can be grabbed at a bargain price. The 6.5-inch display runs a 1080p resolution, and impressively, comes with a 120Hz refresh rate that puts some flagship phones to shame. The Exynos 1280 processor won't win any prizes for power, and we did find it somewhat sluggish when booting apps, but weirdly, it handled even demanding games well.
It launched with Android 12, but Samsung has promised four years of software updates, so you've still got a few updates left to benefit from, and five years of security updates too. This is definitely an older phone you can buy without worrying about support running out early, which isn't always something you can guarantee at this price range. The battery is similarly impressive, with the potential for two days on a single charge.
There are four lenses on the back of the Galaxy A53 5G, and they create good photos. Sure, it's not as capable as some of the options above, but Samsung's camera pedigree is strong, and the A53 shows what it can do even with lower-spec tech.
What about the price? Samsung no longer sells the Galaxy A53 5G, but you can still find it for a great price, with some retailers offering this previously $450 phone for budget phone levels. $300 is a good target price, and sometimes you may see it dip under that.
Samsung Galaxy A53 5G
The best cheap older Samsung Galaxy phone
Google Pixel 6a
The best cheap older Google Pixel phone
Pros
Compact, lightweight design
IP67 water resistance
Flagship-grade performance
Excellent cameras
Clean software
Years of guaranteed updates
Cons
Display is only 60Hz
Tensor chip runs hot
Lacking battery life
Midrange smartphones have come a long way in recent years, and the Pixel A range is a fine example of that. The Google Pixel 6a is the low-cost accompaniment to the Pixel 6 range, and despite the release of the Google Pixel 7a, the 6a still stands tall as one of the best smartphones you can buy for a low price.
It all starts inside the device itself: The Pixel 6a is powered by the same Google Tensor processor you'll find in the Pixel 6 and 6 Pro, which means you're getting flagship power at a much lower price. That's hard to beat, even over a year after release. But it doesn't stop there, and the modern, sleek design means it doesn't look out of place when placed down next to flagship phones, while the OLED display has a crisp 1080p resolution that's the equal of many phones that cost hundreds of dollars more. It is limited at 60Hz, and this is an area where the Pixel 7a betters it, but it's still a solid showing.
As ever, for a Pixel, the camera is probably the highlight. Google dipped back into its past for the Pixel 6a and brought back the 12.2MP lens, which had served it so well for so long, and paired it with a 12MP ultrawide lens. It's a great suite, and while it lacks some of the larger megapixel counts of other cameras, you'd be hard-pressed to know it based on its output. The Pixel 6a is a great camera phone, even in 2023.
It suffers from similar issues to its stablemates, of course. The processor runs hot when under pressure, and the battery life isn't the best. But even with that in mind, when you can grab this phone for close to $300, and even lower during sales, it's easy to forgive its shortcomings.
Google Pixel 6a
The best cheap older Google Pixel phone
Samsung Galaxy Z Fold 4
The best older foldable phone
Pros
Usable cover screen
Excellent multitasking features
Inner screen is great for games and video
Reliable and fun camera
Water resistant and durable materials
Cons
Heavy use kills the battery
Slow charging
It feels weird to be recommending a foldable phone as "old," but we're now five generations into Samsung's foldable Z-range, so that's exactly what we're doing. The Samsung Galaxy Z Fold 4 is one of the most advanced pieces of mobile tech around, but since it's been succeeded by the Samsung Galaxy Z Fold 5, you can grab the Z Fold 4 for less than you might expect.
It shouldn't surprise you that the fold is the most impressive part of the phone. A 6.2-inch cover screen unfolds into a giant 7.6-inch inner display, giving you the perfect blend between a phone and a tablet. It doesn't fold completely flat, like the Z Fold 5, and that means it does sit a little fatter than the newer phone. But that's easy to forgive when dealing with a phone of this type.
It's powerful, too, thanks to the Snapdragon 8+ Gen 1 processor, 12GB of RAM, and starting at 256GB of storage. It's clear this phone is meant to handle a lot of tasks, and it can certainly do that, keeping multiple apps open at once on the inner screen. The Z Fold 4 has the same camera setup as its successor, and while it's not as strong as the S23 Ultra in this regard, it's still a very strong camera system.
The battery can take a beating under heavy use, but most of the time you should be managing at least a day from this phone, and that's more than acceptable, given the amount of screen space it's powering. The software works well, and while you're going to get one software update less than the Z Fold 5, Samsung has still committed to four major Android updates and five years of security updates, so there's plenty left.
What about the price? Well, even though you can get it for less, the Galaxy Z Fold 4 is still not a cheap phone. Take advantage of offers for renewed phones, and you can get the price under $1,000 most of the time. Other than that, expect a few hundred dollars less than the Galaxy Z Fold 5. A couple hundred bucks is nothing to be sneezed at, though, and you're still getting a super-premium flagship phone for much less than you might expect.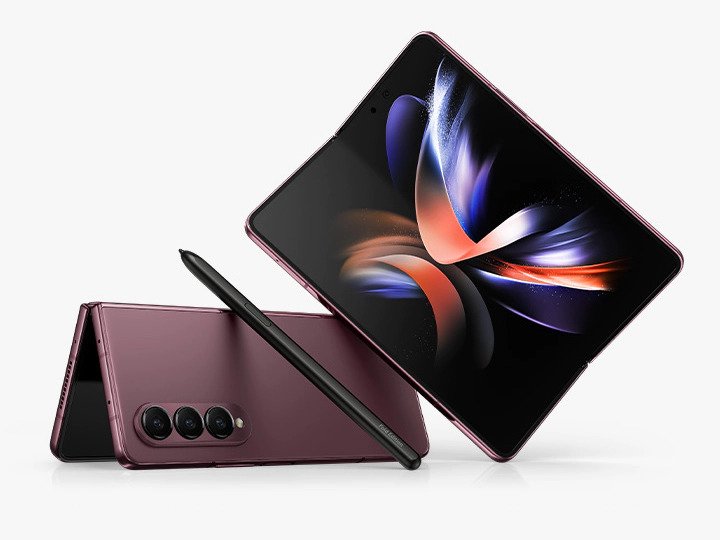 Samsung Galaxy Z Fold 4
The best older foldable phone
Samsung Galaxy Z Flip 4
The best older flip foldable phone
Pros
Flatter design looks and feels fantastic
Bespoke customization is unmatched
Excellent main display
Blazing fast performance
Good, fun cameras
Cons
Battery still only lasts a day
Limited cover screen functionality
Flip phones are back, but as a foldable phone, they're also extremely expensive. However, there's a cheaper way of getting hold of a flip foldable phone — buying an older one. The release of the Samsung Galaxy Z Flip 5 means last year's model, the Samsung Galaxy Z Flip 4, is now officially an older phone.
You might assume that decision would come with a lot of sacrifices, and you're sort of right. The biggest and most significant sacrifice is the loss of the Z Flip 5's improved hinge. The Z Flip 4, like the Z Fold 4, doesn't fold completely flat near the hinge, and that means it's slightly thicker. The other is the much smaller cover screen. The Z Flip 4's cover screen only measures 1.7 inches and is largely used for widgets, settings, and notifications, and not much more. The Z Flip 5's 3.4-inch cover screen is much more useful and supports more apps and information.
But really, that's all you're losing. As before, the difference between the Snapdragon 8+ Gen 1 and the 8 Gen 2 is minimal in real-world use, and even the camera suite is identical, outside of some minor image processing improvements. While the improvements to the Z Flip 5 are nice to have, everything that makes it an excellent smartphone is still present in the Z Flip 4.
They do share some weaknesses as a result, chief amongst which is the weak battery. However, even with that in mind, the Samsung Galaxy Z Flip 4 is an excellent phone in 2023. Is there a big difference in price, though? Samsung offers an almost $200 difference between the Z Flip 4 and Z Flip 5, and that gap is even bigger if you start looking at renewed and refurbished models.
Samsung Galaxy Z Flip 4
The best older flip foldable phone
Frequently Asked Questions
Should you buy an old flagship phone or a cheap budget phone?
You might prefer to pick up one of the best cheap phones from today, rather than something that was top of the line a year or more ago. There are pros and cons to this approach, so it depends on what you value most. Let's dig into the argument a little, but bear in mind that we're talking generally here, so there will be exceptions to some of what we're about to say.
If you had to choose between a high-quality model from a previous generation or a current-generation mid-range or basic model, you should probably go with the older device. They tend to have better screens with higher resolutions; they often have better camera suites; they may have features like water resistance and wireless charging which can still be rare in cheaper phones. The regularity and speed of software updates depend on the manufacturer, but most manufacturers are much better at updating their flagship range, even older flagships than they are at updating midrange or budget phones. Having said that, Nokia is a great example of a budget phone maker that updates swiftly.
The top-tier models used to be the only devices with excellent designs, but these days you'll find that manufacturers have become market savvy, modeling cheaper devices after a popular and efficient design from a flagship phone. Even affordable options like the Samsung Galaxy A54 are eye-catching and well-designed, and available in a range of colorful options to suit all tastes. The midrange processors you'll find in the latest variety of budget phones are fairly decent, but flagships come with flagship processors, so it takes a while for them to hit parity. Most likely any flagship from the last two years will outperform a midrange or budget device in today's market.
A big plus to current cheaper phone models is that their batteries tend to last longer. This is partly because of greater capacity and partly because of greater efficiency. You'll get more improved customer support, in theory at least, with newer phones, and likely a longer promise for software and security updates too. Since storage and RAM have trended upwards drastically, recent midrange and even budget phones will likely have more storage and RAM than older flagships.
Editors' Recommendations