Finding the best laptop for college students is no easy task. In addition to offering snappy performance for note-taking and applications, the machines need to be highly portable and reasonably priced. Using our best laptop picks, we rounded up five machines that are great for college students.
We have two top recommendations depending on the operating system you prefer. The HP Pavilion Plus 14 is an affordable machine with a gorgeous 90Hz OLED display, and the Apple MacBook Air M1 showcases the best Apple has to offer at an affordable price.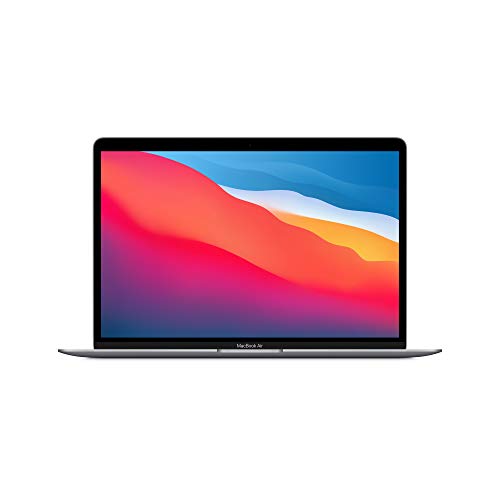 HP Pavilion Plus 14
The best all-around for homework and media
Pros
Spectacular 90Hz OLED display
Class-leading build quality
Excellent keyboard and touchpad
Solid productivity performance
Strong value at sale prices
Cons
Review unit performance limited by throttling
Poor battery life
Why should you buy this: You won't find many laptops that provide a better combination of low price, great performance, and lightweight design.
Who's it for: College students who don't have a lot to spend but still demand a great laptop.
What we thought of the HP Pavilion Plus 14:
A well-built, feature-complete, affordable machine, the HP Pavilion Plus 14 does it all. The laptop is an upscale version of HP's Pavilion budget and midrange lineup, offering a thinner chassis and a 90Hz 2.8K (2880 x 1800) OLED display for just $820 (on sale). This updated version comes with up to a 45-watt 14-core (six Performance and eight Efficient) 12th-generation Intel Core i7-12700H processor and offers a premium-like build quality.
Even better, you can get a version of the Pavilion Plus 14 with a 15-watt 10-core (two Performance and eight Efficient) Intel Core i5-1240P, discrete Nvidia GeForce MX550 GPU, and a 2.2K (2240 x 1400) IPS display for just $680 on sale. That's a lot of laptop for not a lot of money.
We love the way the Pavilion Plus 14 looks with its conservative yet attractive design that comes in one of five colors. And you'll love the way it feels and performs, as well. And if you opt for the OLED display, you'll enjoy binging HDR video when you're not attending class or finishing coursework.
HP Pavilion Plus 14
The best all-around for homework and media
Apple MacBook Air M1
The most affordable MacBook
Pros
Apple's M1 blows Intel away
Phenomenal battery life
Excellent keyboard and touchpad
Rock-solid build quality
Simple good looks
Cons
Supports only one external display
Why should you buy this: It's the most economical entry into Apple's MacBook ecosystem.
Who's it for: Any college student who loves the Mac but doesn't have the budget for the MacBook Pro.
What we thought of the Apple MacBook Air M1:
For years, the MacBook Air has been a thin, light alternative to the MacBook Pro that performs worse. But no longer. Apple's M1 chip provides excellent performance across all the devices it's in, and the fanless MacBook Air M1 shows that off perfectly. In our head-to-head matchup, we found that the MacBook Air is the better option overall. Plus, it's cheaper.
The base model clocks in at only $999, and it features eight CPU cores, seven GPU cores, 256GB of solid-state drive (SSD) storage, and 8GB of unified memory. Regardless of the configuration you choose, you'll get Apple's beautiful Retina display and Magic Keyboard, which vastly improves on previous MacBook keyboards.
For downsides, there aren't many. The MacBook Air M1 packs all the power you need into a remarkably thin and light laptop, and it still manages to feature one of the best displays and keyboards on the market. The only issue you'll run into is port selection. The MacBook Air M1 only features two Thunderbolt/USB 4 ports — one of which you'll need to occupy while charging — and a headphone jack. That said, our roundup of the best Thunderbolt 3 docks can help you expand your connectivity.
The MacBook Air M2 has been released with a completely new redesign and Apple's M2 CPU, but it's more expensive at $1,199 — meaning the MacBook Air M1 remains the most affordable MacBook.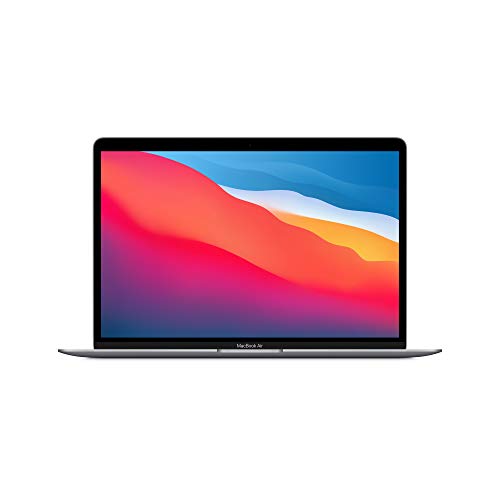 Apple MacBook Air M1
The most affordable MacBook
Microsoft Surface Go 3
The best affordable Windows 11 tablet
Pros
Excellent build quality
Superior display for a budget machine
Great Active Pen support
Small and light
Surprisingly good real-world performance
Cons
Can get expensive
Mediocre battery life
Keyboard and touchpad are cramped
Why should you buy this: You won't find a better Windows 10 tablet for taking your notes in class and then working on papers back in the dorm.
Who's it for: College students who want to replace paper with electronic notes.
What we thought of the Microsoft Surface Go 3:
The first Surface Go was designed to be an ultra-portable computing device that could fit just about anywhere. Now in its third generation, the tablet is a bit heavier (0.05 pounds more) but also has a larger 10.5-inch HD display and performance options up to a new Intel Core i3-10100Y processor. At a low price, it's clearly a competitor for Apple's entry-level iPad and a strong choice if you like the iPad but need a Windows-oriented device for classes.
It also offers class-leading active pen support, with the Surface Pen providing the lowest latency in a Windows 11 tablet, 4,096 levels of pressure sensitivity, and tilt support. That means it's awesome for taking handwritten notes and making quick drawings, something that can certainly come in handy for today's college students.
If you're looking for something with a little bit more power, why not check out the Surface Pro 8?
Microsoft Surface Go 3
The best affordable Windows 11 tablet
Asus Chromebook Duet 3
An affordable and functional Chrome OS tablet
Pros
Good enough productivity performance
Excellent battery life
Surprisingly good display
Folio kickstand and keyboard included
Strong value
Cons
Keyboard is too cramped
Limited to Wi-Fi 5
Why should you buy this: It's a 2-in-1 Chromebook that can stand up to college life particularly well.
Who's it for: College students who don't need to run heavy applications.
Why we picked the Lenovo Chromebook Duet 3:
Chrome OS makes a lot of sense for college students. To begin with, Google's OS is used at many schools as the platform of choice due to its lightweight yet secure nature. Plus, laptops that run Chrome OS don't need to be high-end. The Chromebook Duet 3 is a case in point, running on an efficient Qualcomm Snapdragon 7c Gen 2 CPU yet providing plenty of performance.
And, The Chromebook Duet 3 is only $300 including the kickstand and detachable keyboard. If you want to use it for taking notes and making sketches, then you can pick up an active pen. Since this is a Chromebook, it's designed to be used primarily with the cloud but can still work offline via the 64GB of eMMC storage. For transferring data, you have two USB-C ports, a USB-A port, and a microSD card slot.
The Chromebook Duet 3 is affordable, easy to use, and secure. It's a laptop that just works with no muss and fuss.
Asus Chromebook Duet 3
An affordable and functional Chrome OS tablet
Dell G15 Gaming Laptop
One of the more affordable gaming laptops
Pros
Affordable
12th-gen CPUs
Up to Nvidia GeForce RTX 3070 Ti
Up to 240Hz QHD display
Cons
Plastic construction
No per-key RGB keyboard lighting
Why should you buy this: It provides a relatively thin and light laptop with some real gaming chops without breaking the bank.
Who's it for: Any college student with a limited budget who wants to take a gaming break from classes and homework.
What we thought of the Dell G15 Gaming Laptop:
The Dell G15 is a nice compromise at a reasonable price. If you don't want to go wild with the best gaming laptops but still want to boot up a few games outside of class, the Dell G15 is for you. It features an attractive build with just enough flare to be considered a gaming laptop, and it has thoughtfully configured specs that give you decent gaming performance while keeping the price low.
At the heart of the machine is a 12th-gen Intel Core CPU, either a 45-watt 12-core (four Performance and eight Efficient) Core i5-12500H or 14-core Core i7-12700H. For gaming, the Dell G15 comes with up to an Nvidia GeForce RTX 3070 Ti. Configured with a Core i5, 8GB of RAM, a 256GB SSD, a 120Hz 15.6-inch Full HD display, and an RTX 3050 Ti, the Dell G15 costs just $880. That's faster enough for well beyond 30 frames per second (fps) in the latest AAA games at 1080p, and even higher frame rates in esports titles.
You can take advantage of those extra frames, too. The Dell G15 features up to a 15.6-inch full QHD display that boasts a 240Hz refresh rate. The laptop works well for note-taking, too, but we imagine a slight decline in productivity after picking up a G15.
Dell G15 Gaming Laptop
One of the more affordable gaming laptops
Frequently Asked Questions
Are gaming laptops good for college?
There was once a time when our answer would be a strong "no," primarily because gaming laptops were once usually much larger, thicker, and heavier than non-gaming machines. That's the last thing you want to carry around from class to class. That's no longer true today, when many gaming laptops are thinner and lighter than ever. In addition to our Dell G3 Gaming pick above, the Razer Blade is perhaps the classic example of a laptop that's made for gamers, with fast CPU and GPU options, but isn't much thicker or heavier than other laptops.
At the same time, gaming laptops tend to focus more on performance than battery life, and you'll pay a premium to carry around those gaming components in a thin and light chassis. The great thing is that many laptops today have Thunderbolt 3 ports that can connect to external GPU enclosures for some extra gaming oomph. If you choose a laptop with at least a quad-core 8th-gen Intel CPU and at least 8GB of RAM, then you can attach it to an external GPU and get performance that's pretty darn close to a dedicated gaming laptop. And your choice of a laptop will be much wider, including choosing among the horde of excellent 2-in-1s that have hit the market over the last several years.
Is a 256GB SSD enough for school?
You'll want enough storage for the operating system, your applications, and all of the documents and other files you'll need to keep up with your studies. Microsoft recommends 64GB for Windows 11 itself, and you can figure that at least 50GB will be required once your laptop is up and running. Then, you'll want to factor in your applications and keep in mind that many games can take up a few gigabytes (or more) all by themselves. That means that a 128GB SSD might be a little light and that 256GB is likely a better starting point.
If you want to balance cost (the larger the SSD, the more you'll pay, naturally) and expandability, then look for a laptop with an SD card slot. Today, you can add a 400GB microSD card for around $60, meaning that if your local storage gets maxed out, it's possible to greatly expand the space available for your most important documents. Also, if you use a cloud storage service like Microsoft's OneDrive that allows you to store all of your documents offline and then download only those you need right now, then you can save on local storage requirements.
Are Chromebooks worth buying?
Google's Chrome OS might be a better choice for any college student whose schoolwork is limited to web use and word processing. Chrome OS doesn't require performing components. Chromebooks are perfect if you're looking for a fast, affordable, and lightweight laptop. You will also get excellent battery life for the money.
The Chromebooks have a leg-up on security when compared to Windows 10 and macOS machines. Thanks to regular updates, students are less likely to run into security or software problems.
Parents will find these machines more limited and less likely to tempt a college student to waste time on non-essential tasks and software. There's a reason why Chrome OS is increasingly popular in educational environments and why Google continues to focus on making the OS attractive to students.
Can tablets work as laptops?
A traditional tablet, like the iPad, can use external keyboards much like a convertible tablet like the Surface Go, but that doesn't mean they are without limitations. Unfortunately, tablet operating systems are less robust than what you'll find with a convertible laptop-style tablet.
Students may find limited features and software options, making a convertible tablet with a full-fledged operating system a much better choice. In addition to reducing software limitations, users will find the built-in keyboard and touchpad much more convenient than third-party solutions for iOS and Android tablets.
A tablet with a detachable keyboard can work like a laptop. Before buying a tablet for school, consider a few factors. 
Do your research and make sure the tablet works with any applications you know you'll use a lot. Traditional tablets have more limits than their convertible counterparts. While programs like Microsoft Excel are easier to use in their full versions, you can still utilize paired-down versions for Android and iOS.
A convertible tablet with an operating system will support the applications you need, while regular tablets use Android and iOS versions that don't work quite as well. To ensure that you have something that will be functional for your coursework, shop for a convertible tablet that runs an operating system that will support all the applications you may need. It's a much better idea to do this before spending your money on something that is not compatible with your work.
Editors' Recommendations